Rocket and Our NoSQL (MultiValue) Database Servers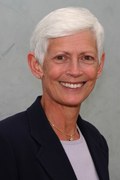 Hey, have you noticed that Rocket just acquired the MultiValue databases and related products from TigerLogic?  I want to assure you that the employees and the products have found the best possible home.Rocket acquired the U2 business from IBM four years ago.  We've invested in the products and people, and have grown that business around 10% over those four years.  We are definitely looking to repeat this success with the Rocket D3 family of products.  And for all of you out there who get nervous when I talk about "Rocket D3," that's the product family name we're using to group D3, mvBase, mvEnterprise, and the associated products that make up this business.
[box type="note"]Rocket D3 Introductory Town Hall Webinar[/box]
I will be managing both of Rocket's MV businesses.  Given my long history (19 years) dealing with MV customers and partners, I think I know a thing or two about how to work with them to make us mutually successful.  We're doing a technology deep dive to compare features and functionality between D3 and U2, and will see if there's anything we can leverage between the two product lines.  We'll look at making tweaks to wIntegrate, and consider porting SB/XA to D3 if it's commercially feasible.
More importantly, we'll be looking to extend the work Rocket Software has done to connect other products to the U2 databases.  Our plan will be to bring Rocket D3 customers a fully MV-aware business intelligence tool, a mobile application interface, and an application lifecycle management tool – and to do so fairly quickly.
Rocket knows MV, and we want to make all of our partners and customers successful.  We know you chose the database you're on for valid reasons, and will work to enable your continued use of your favorite product.